!-GénérEpar Avanquest Technology v:8.0. Pour plus d'information, visitez : http://www.avanquest.com -->
Black River Orlovs is a very small breeding farm. We believe in handling each of our horses on a daily basis, and each horse is treated and respected as an individual. All our bloodlines are of the very best Russia has to offer in both temperament and confirmation. Very few of our babies will ever be for sale, so we are always pleased when we can offer our homebreds to other discriminating horsemen. To approved homes only. Contact us for more information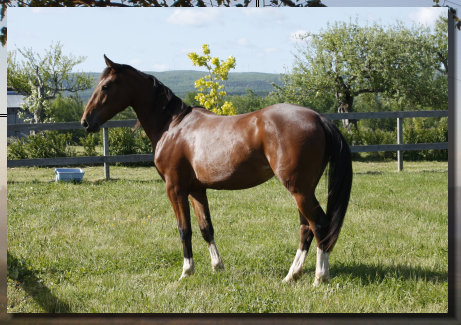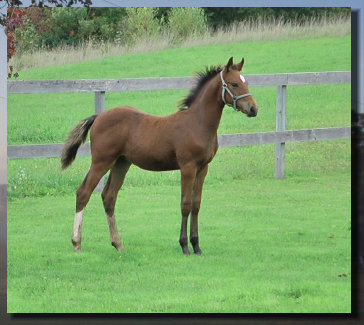 Click on photo to see more Kizhi photos/video!
Click photo to see more pictures/video of Korifeya
Korifeya, a bay, 16HH 2008 registered, purebred Orlov Trotter filly. This exceptional filly has wonderful movement. She has a canter that is rhythmic, fluid and easy. Her trot is light, balanced and floating. She is brave and determined, with the typical Orlov intelligence. She has been handled since her first breath and has excellent ground manners. She is ready for her under-saddle training to begin.
Kizhi a bay, 2012 purebred Orlov Trotter colt. This is the first North American purebred born and bred. He has a very soft, loving temperament. He is kind, intelligent and easy to handle. He is halter broke, leads, ties, and is good with his feet. We are so pleased with his confirmation and beautiful gates. He will stun the judges in any discipline and has the promise of being the superior quality required of a stallion. 12.2 HH at 5 months old, he is going to be a big boy. $15,000